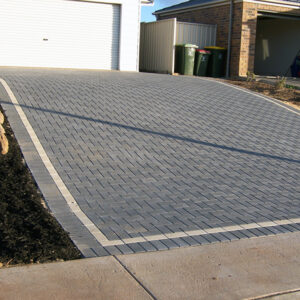 Brick Paver
FAQ about Classic Concrete Pavers
The best concrete pavers are large format pavers. A large format paver is generally larger than 350×350 and offer the greatest range and value for money.
There are a range or pavers to suit any budget depending on what style of paver you are after. Budget concrete pavers are the best value for money. If you want brick, concrete pavers, Travertine, step stones or patio pavers, you can view our range of affordable pavers here.
Polished honed pavers are a cheaper option than polished concrete. The cost of pavers is generally cheaper vs the cost to pour concrete and then there is the additional cost to polish and seal the concrete.
The best way to cut concrete pavers is by using a standard brick saw or an angle grinder for larger cuts. You can view our DIY Paving Guide here.
APC Has you covered for Classic Concrete Pavers in Adelaide
Our range of 'classic concrete pavers' are known for their strength, durability and their availability in a range of colours, styles and finishes. Suitable for any home projects including driveways, pathways, patios and alfresco areas. With pavers being more popular in not only new homes but home improvement projects and renovations, our pavers are a top choice.
These concrete pavers are cost effective, versatile and great for not only tradies but DIYers. With unique designs and features you will find a paver that suits your home, but also will last for years to come.
There are multiple uses for our classic concrete pavers and with a large range of sizes and thickness, means no matter what your paving project, we have a concrete paver to suit your needs. They can help define plant beds which makes them ideal to use for garden paths. They require minimal maintenance, eliminate runoff and can help achieve unique landscape designs by using pavers as specific features or even stepping stones.