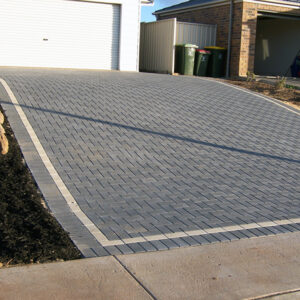 Brick Paver
APC Has you covered for Budget Pavers in Adelaide
Here at Australian Paving Centre we have a selection of pavers that will suit any job or any budget you may have. Our range of budget pavers include a selection of our top sellers including concrete pavers, clay pavers, driveway pavers, brick pavers, outdoor pavers, granite pavers, travertine and bluestone pavers. They also come with a large selection of colours, sizes and finishes.
Similar to our other product ranges they are all hard wearing, extremely durable and perfect for any job or occasion.
So no matter if you have a product or job to do around your home and have a set budget to work to, then this range of pavers are the most cost effective, value for money products but still provide the same quality you're looking for.
We have a product to suit any budget from our more cost effective range to our high end premium finishes. We can work with your budget to help you achieve your dream home.
Whatever your home improvement project, DIY or building a new home, at APC we have the largest range of products in Adelaide. Visit your local APC store and pick up a free sample.
Browse through our extensive collection below.