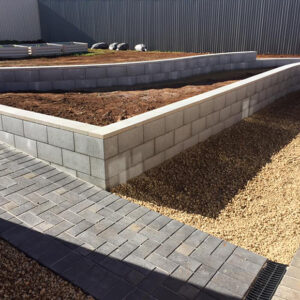 Grey Easy Lock Block
APC has the best range of Steps in Adelaide
Here at Australian Paving Centre we have a wide range and variety of products suitable for creating steps for around your home.
You need to ensure you choose products that are suitable for your home and meets your needs. At APC, our expert staff can help you choose the right step products that suits your purpose and complement your home. Our steps range include matching capping and bullnose pavers to give your steps a seamless look. You can also mix and match your capping unit or step block colours and textures to create some visual appeal.
With our range of sizes, colours and finishes, our step systems will provide value to your home as well as functionality. We also have a number of DIY friendly steps products and our Knowledge Centre provides you with 'how to' resources.
Speak to our staff at Australian Paving Centre who can help advise what is the best block system to suit your needs.