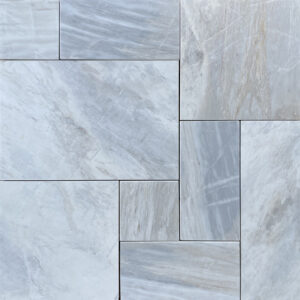 Arctic Marble
Get Your Ultimate DIY Paving Guide!
Looking to give your driveway or patio a fresh, new look? Get your hands on our FREE DIY Paving Guide now! Learn the step-by-step process of paving, including expert advice and money-saving tips that will make your project a breeze. Don't just dream about your ideal outdoor space – create it!
"*" indicates required fields
APC Has you covered for Marble in Adelaide
Here at Australian Paving Centre we have a wide range of natural stone and marble pavers. Fast becoming a favourite amongst homeowners our marble tiles and pavers will be sure to impress.
These large format style pavers and tiles are very durable, stylish and low maintenance and can be used both inside and outside your home. They are known for being a premium product and are very hard wearing. They are also stain resistant which makes keeping them clean even easier. Our marble pavers are available in a range of colours and sizes, including the popular French Pattern, you'll be able to create various patterns and styles for your home. Marble is a natural stone and provides a luxurious feel to any space. Use both indoors and outdoors for a cohesive and seamless look by using a combination of our pavers and tiles.
At Australian Paving Centre we have a wide selection and range of natural stone and marble pavers for you to choose from that will give you a seamless finish throughout your home.
Browse through our range of marble and natural stone or call in to your nearest APC and grab a free sample!