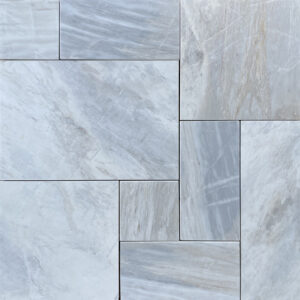 Arctic Marble
FAQ about Floor Tiles
Matte tiles have a slight friction to them which makes them less slippery. This feature makes them the better option for wet areas such as bathrooms, kitchens and laundry. Glossy tiles are better for common areas and with their smooth finish, makes cleaning easier.
Porcelain tiles are the better investment in your floor tiles. Porcelain tiles are the better material as they are heavier, less porous, stronger and has fewer impurities than ceramic tiles. They are a great investment as they will last you a lifetime.
Stoneware porcelain floor tiles are a great floor tile option. As porcelain absorbs less water, they are resistant to stains and less likely to get mouldy and much easier to clean. Our Stoneware porcelain floor tiles are made with high-quality porcelain and you can view our range here.
APC Has you covered for Floor Tiles in Adelaide
At APC, we have an extensive range of floor tiles available in various colours, styles and sizes. Our range of indoor floor tiles has a matching outdoor paver so you can lay the same tile inside and outside for a seamless living space.
When choosing floor tiles, you can choose from many colours and styles. At APC, we have a range of tiles, some which have the same look and texture as wooden floors so that you can have the aesthetic of timber flooring without any issues.
Our range of indoor tiles includes porcelain and stoneware, natural stone like Travertine and marble and much more! Check out our variety of durable and stylish floor tiles online, or visit your local APC store today to check out the range. We also offer free samples so you can see how our tiles will look around your home.