What Are the Best Driveway Pavers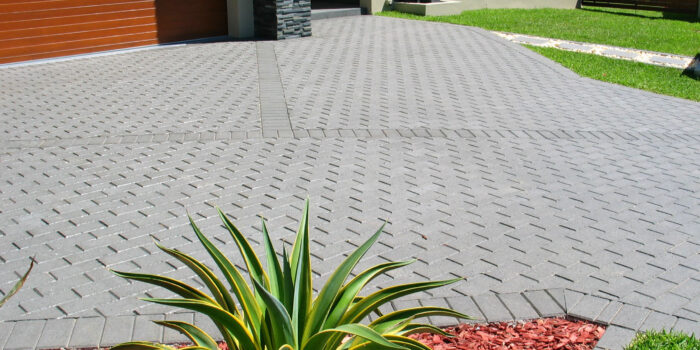 When it comes to your driveway, there are many options for your driveway pavers. So how do you choose the best driveway pavers? First, you need to determine a few things to ensure the paver is suited for its purpose. One thing to remember is that all driveway pavers need to be a minimum of 50mm thick.
Is your driveway steep or curved?
If your driveway is steep or curved. Not only will your paver choice be important, but so will your paving pattern. Some paving patterns are more interlocking and stronger than others. For steep driveways, they need extra strength. Therefore a brick driveway paver or an interlock driveway paver is best. The most popular and best option interlocking paving pattern is 90 degree Herringbone. As a result, over time the more compaction it gets, the stronger the paving gets.
Is water a problem on your driveway?
You may want to consider a permeable driveway option to allow water to run away from the top of your paver. At APC, we have a range of permeable pavers. Some of our permeable paving options also allow for incorporating grasses or stones.
I want a slip-resistant driveway paver.
For a slip-resistant driveway, an exposed aggregate finish paver is your best choice. These pavers not only look great but with the exposed aggregate finish provides further traction which is great for sloping driveways or if they are exposed to more water.
I want to match the driveway pavers to the aesthetics of my house.
The great thing about pavers is they come in a huge range of colours, textures and sizes. Not only this, you can create some great looks with different paving patterns. For driveways, we recommend a darker colour to hide marks and you can incorporate lighter colours for banding, diamond patterns or header courses.
Each type of driveway paver has its own special characteristics. So what's the difference between different driveway pavers?
Below are the different types of driveway pavers.
Concrete Driveway Pavers
Popular and cost effective
Pavers will not crack like poured concrete
Range of colours, styles and designs
Different textures available
Permeable paver range available
Long lasting and add value to your home
Wide range of pavers: Drivestone & exposed aggregate concrete, Ecopave, Turfgrid, Flagstone Paver, Havenpave, Brick Paver, Blue Stone Cobble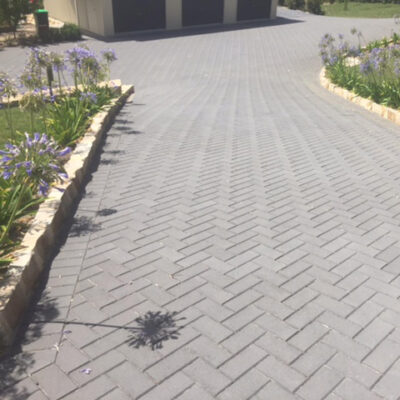 Clay Driveway Pavers
Durable
Long lasting
Large number of colours available
Slip resistant
Ideal for driveway patterns and designs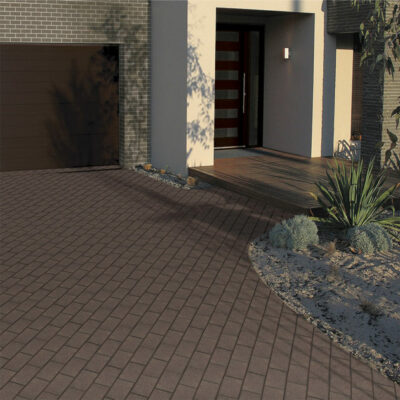 Commercial Driveway Pavers
Durable
Long Lasting
Wide range of colours & shapes available
Slip resistant
Wide range of pavers: Claydrive, Commercial Brick Paver, Drivelok, Ecopave, Turfgrid, Unipave, Driveway Interlocking Pavers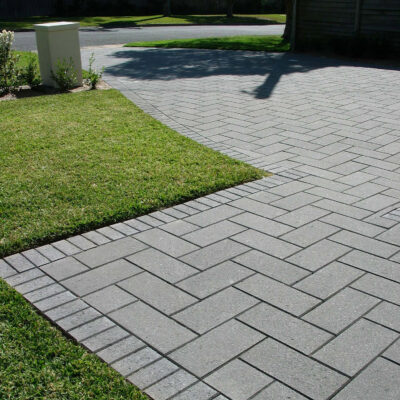 Our top choices for the best driveway pavers are –
Brick Pavers
Available in 7 colours, 2 sizes and 3 thicknesses
Ideal for steep or sloped driveways
Cost effective
Easy to install
Lightweight yet durable

Tradies Choice
Honed Traditional
Available in 3 neutral colours and 2 sizes
Smooth exposed aggregate finish
Durable
Multi-purpose
Premium textured look

$49.95 m2
Clay Driveway Pavers
Available in 7 colours
Slip resistant
Colour fast
Great for Traditional or Cottage style homes
Bluestone Cobble
Small 100x100mm square size
Perfect for curves, fans and circles
Slip resistant
Durable
Unique look
Authentic Bluestone split stone
Flagstone Pavers
Available in 7 colours
Square shape paver
Smooth surface
Budget priced option
Our top driveway paving pattern choices are –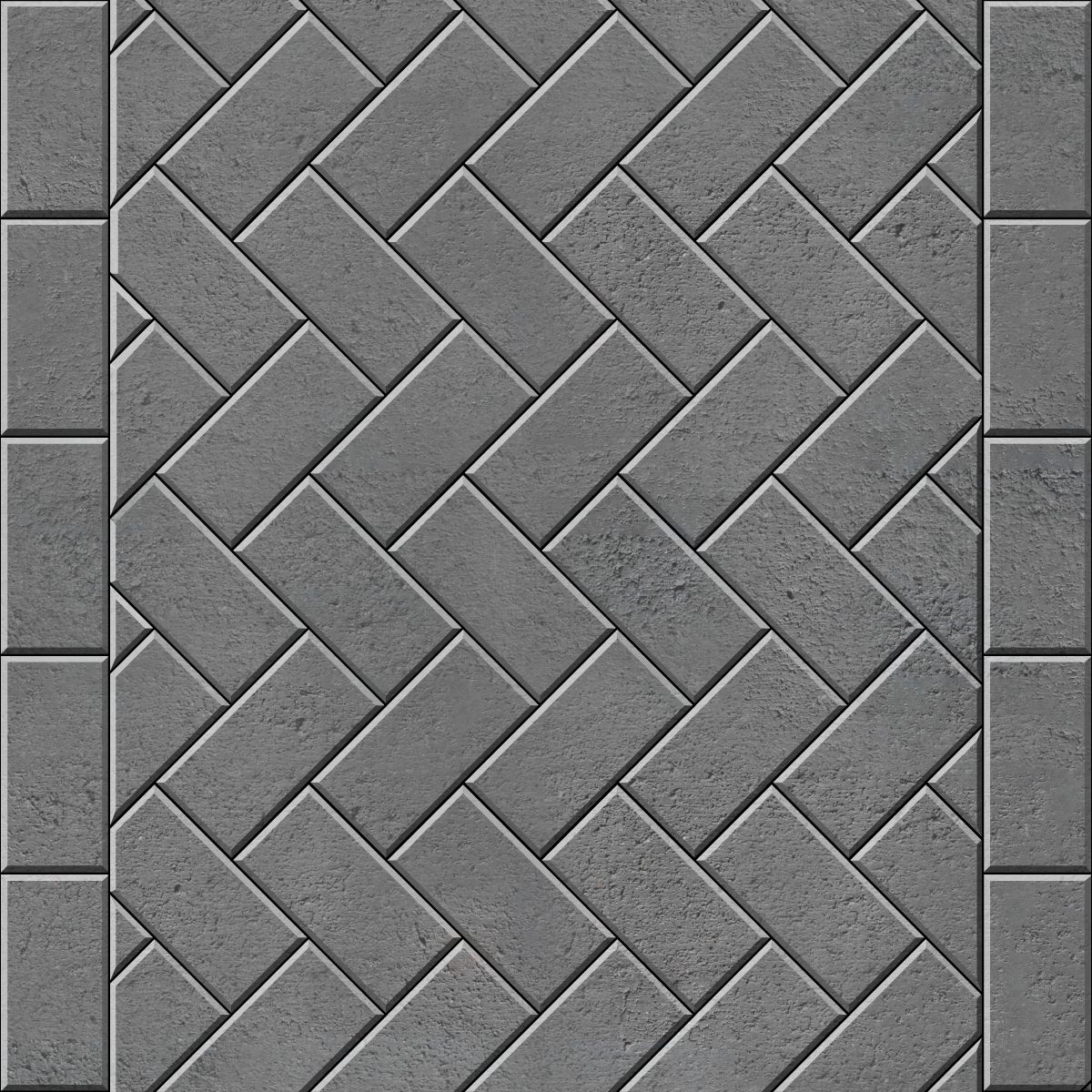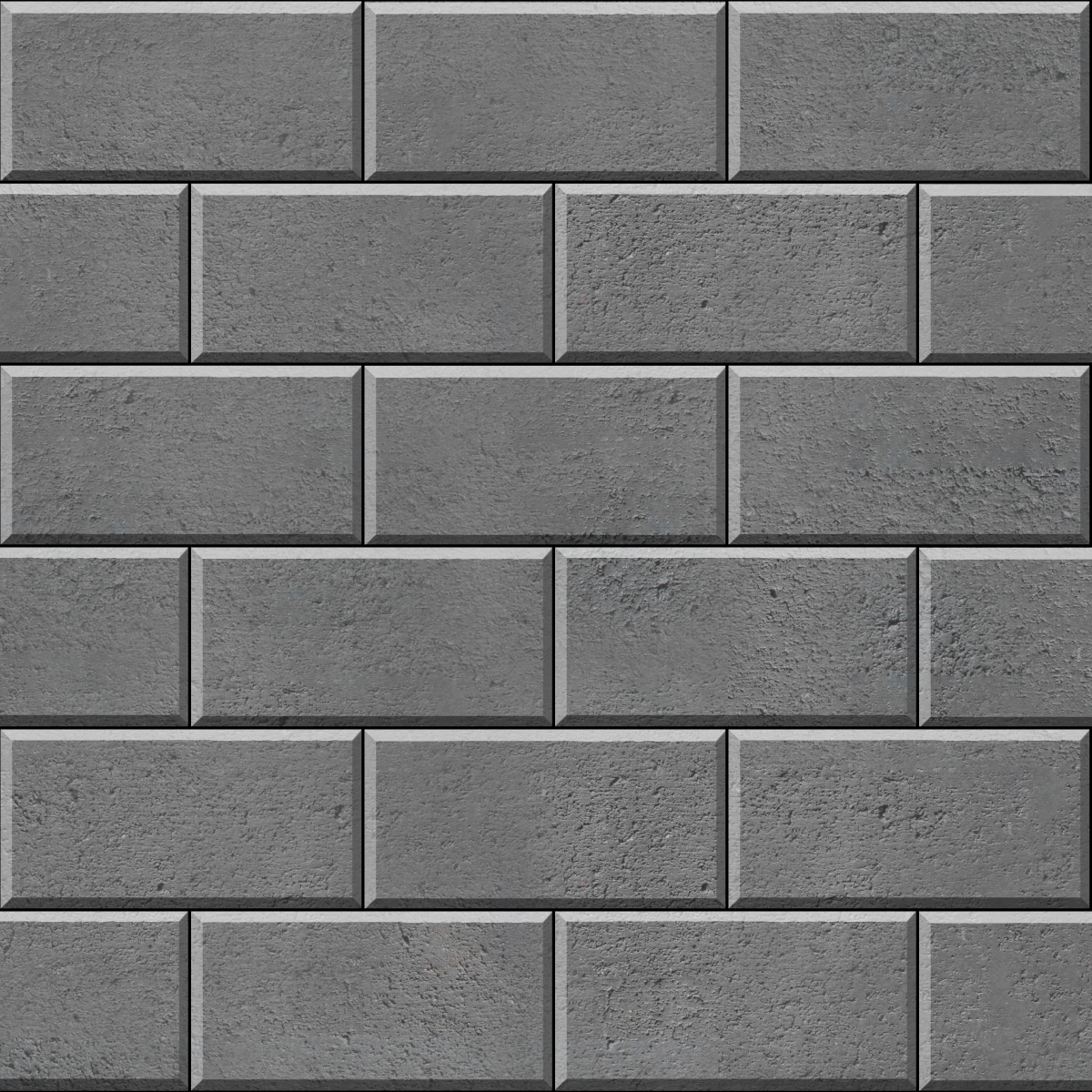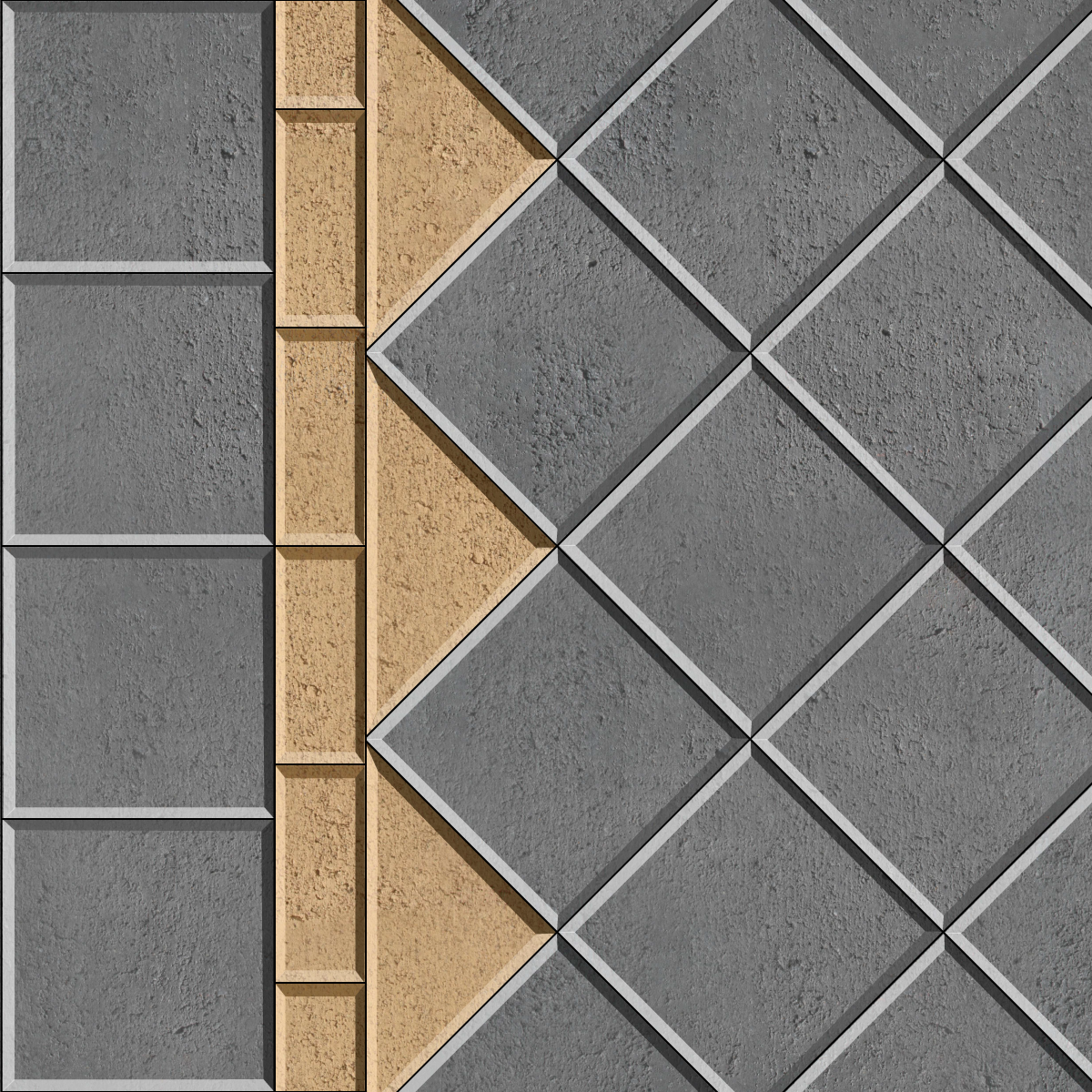 Visit us at APC to pick up a free sample!
Or, send us a product enquiry or request a quote online