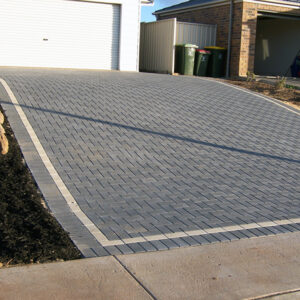 Brick Paver
APC Has you covered for Commercial Pavers in Adelaide
Here at Australian Paving Centre we have a variety of commercial pavers that are a suitable solution for all commercial jobs and high traffic areas. These particular pavers are extremely strong and resistant to easy breaking making them the perfect pavers for businesses, Councils and Local Governments. 
Our commercial pavers have an interlocking design, can be machine laid, have strong stability and strength and are available in a smooth, shot blast or honed finish. They can be used for streetscapes, footpaths, heavy industrial traffic areas, government and council projects or road infrastructure.
Our range of pavers include 60mm and 80mm options and can come in a select range of colours and finishes.