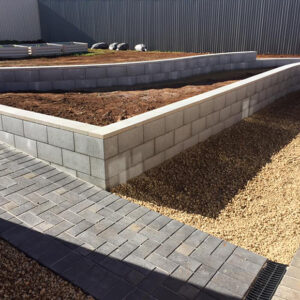 Grey Easy Lock Block
Build your perfect garden or retaining wall
Launch our retaining wall and garden wall builder to help you choose the right products for your project
Get Your Ultimate DIY Retaining Wall Guide
Master the art of building a stunning, durable retaining wall in just a few easy steps. Unlock expert tips and tricks, and save time and money on your next project.
"*" indicates required fields
APC Has you covered for For Straight Walls in Adelaide
If you have a straight retaining wall, it's important to choose a product that is going to suit your design and is capable of creating a clean straight wall or near vertical wall. Not all retaining wall blocks can do this. At APC, we have a range of retaining wall blocks that are designed for neat straight walls, in a range of colours, textures and finishes. Visit your local APC and speak with our expert staff to help choose the right retaining wall product fo your needs.